YOGA CLASSES
Strength, Balance, and Flexibility are all inherently needed in climbing.
FREE YOGA CLASSES FOR MEMBERS
FREE for members / $10 for non-members. Strength, Balance, and Flexibility are all inherently needed in climbing. Classes held weekly.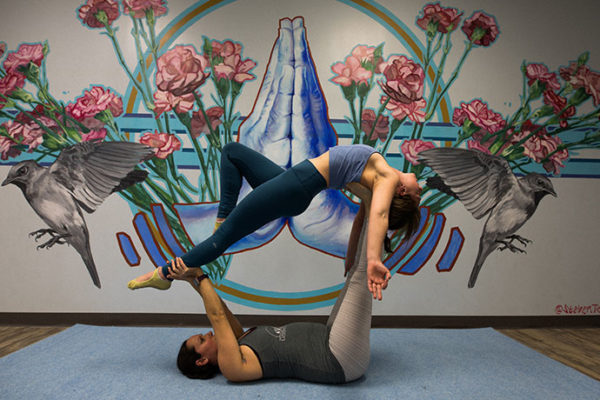 Monday Night Acro Yoga
First Monday of the month
7:00pm-8:00pm
In this class, we will practice both modalities, along with developing trust, and connection, and refining our communication skills. This class is the perfect way to hit your 'reset' button, releasing stress and welcoming you into the weekend. You can expect a friendly environment that is safe and fun! Class is at all levels and a partner is not necessary.
Monday & Wednesday Night Power Vinyasa
7:00pm-8:00pm
Power Vinyasa Flow Yoga with Amy is a powerful, energetic form of yoga where students fluidly move from one pose to the next while connecting their breathing to their movements.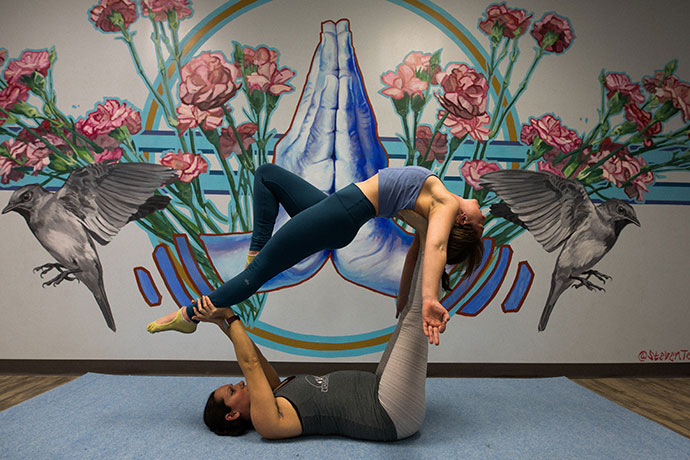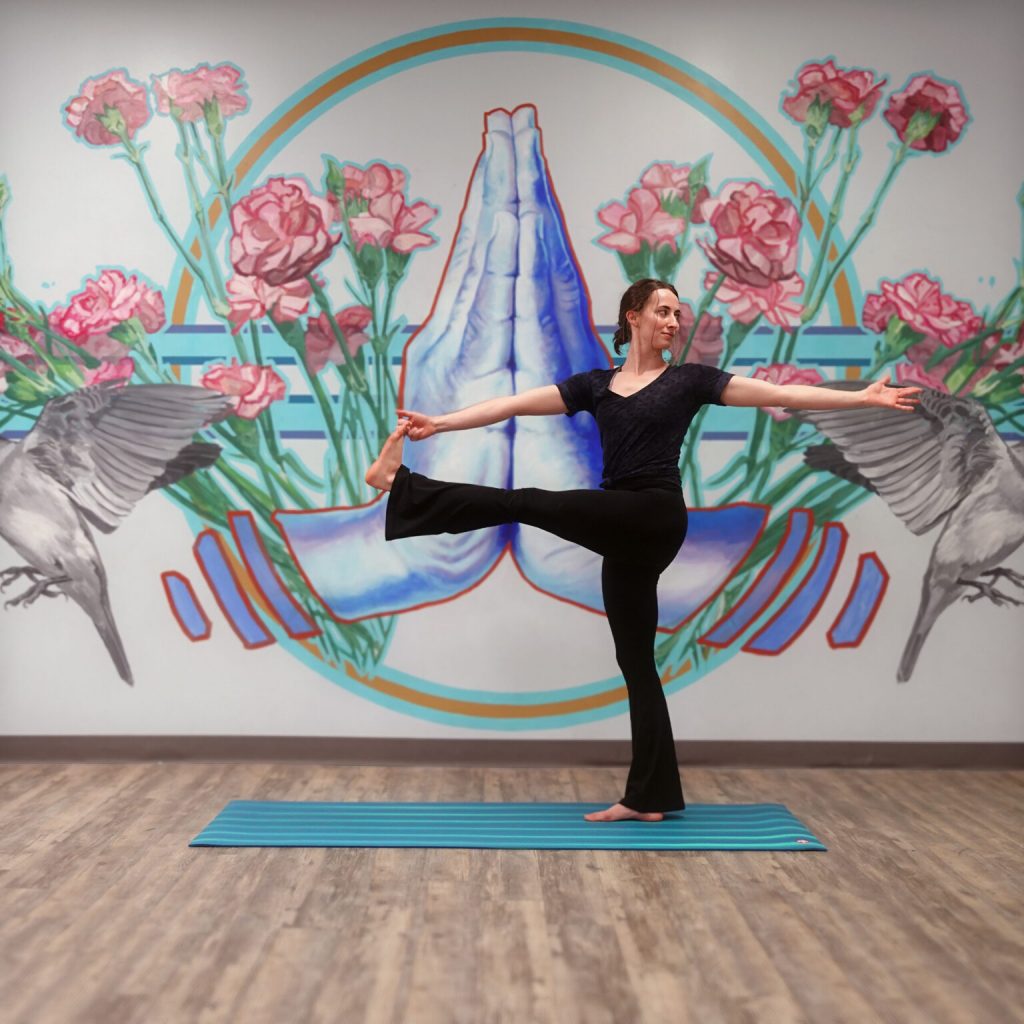 Thursday Night  Yoga
7:00pm-8:00pm
Open to yogi's of every level, this class offers both modifications for easier poses, as well as, options to intensify them. This class is perfect for those looking for a balance between gentle restoration and active power classes. Annie was drawn to yoga because of its similarities to her dance background but now loves it even more for its dissimilarities.
Saturday Vinyasa Yoga
12:00pm-1:00 pm
Dawn has been practicing yoga since 2007 and teaching since 2019. She has taught at multiple different locations including Black Cat Yoga, St. Vincent's Medical Center Riverside, and Fishweir Brewery. She is beyond excited to teach yoga here at The Edge and is looking forward to meeting you at her next class!