Pricing
No reservations or experience required for day passes!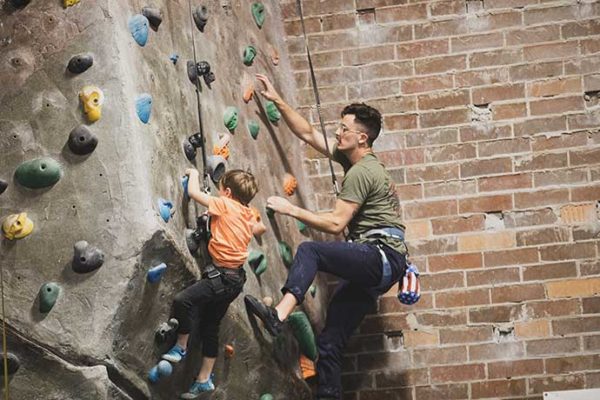 Day Use
Come and climb with us! You don't need an appointment to climb, just walk in!
Every person entering the facility will need a waiver on file
Rental gear can be purchased for your visit
Spectators are welcome (but will still need a waiver!)
Punch Passes
Want to climb more, but don't want to commit to a membership? Punch Passes are the answer!
You can purchase them in sets of 5 or 10
You can use them for guests that are with you
They are added to your account electronically
They never expire!
$19
Day Pass
(Harness Rental ONLY)
$26.50
Includes a Day Pass, Climbing Shoes, Chalk, and a Harness
Memberships
All memberships include full access to our Fitness Gym, Climbing Training Center, and common areas. Other membership benefits include but are not limited to:
Free Yoga Classes
Special Pricing in our Pro-Shop
Discounted rates on specialized climbing classes
Entry to exclusive members-only events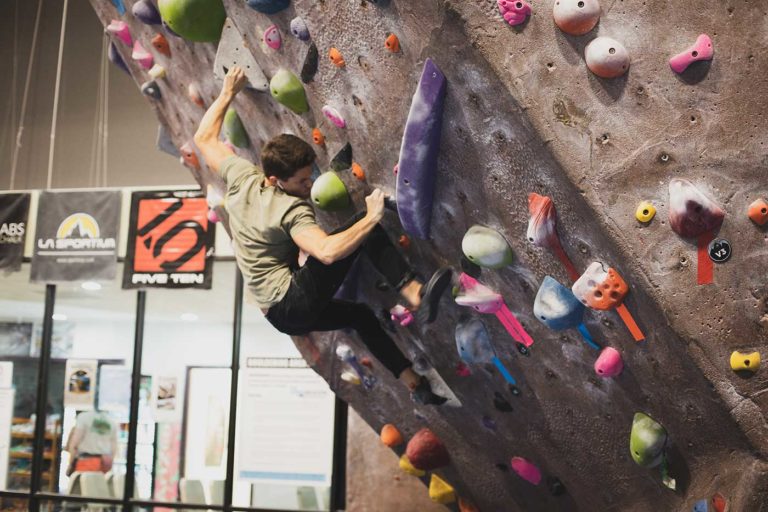 $105.00
One Month Prepaid Plus Rentals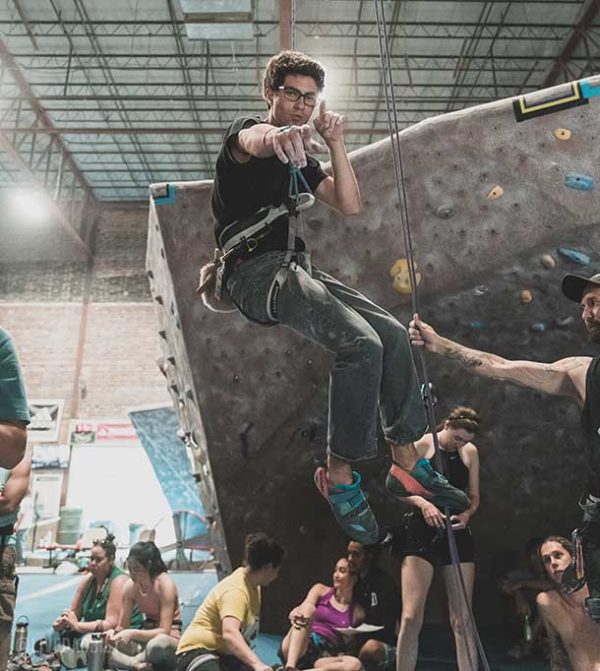 PARTICIPANT AGREEMENT+ ORIENTATION
These are your first steps when you walk through our doors. Save time at check-in by filling out a Waiver before you arrive.
FACILITIES + AMENITIES
We have a full fitness facility, locker rooms, yoga studio and party room!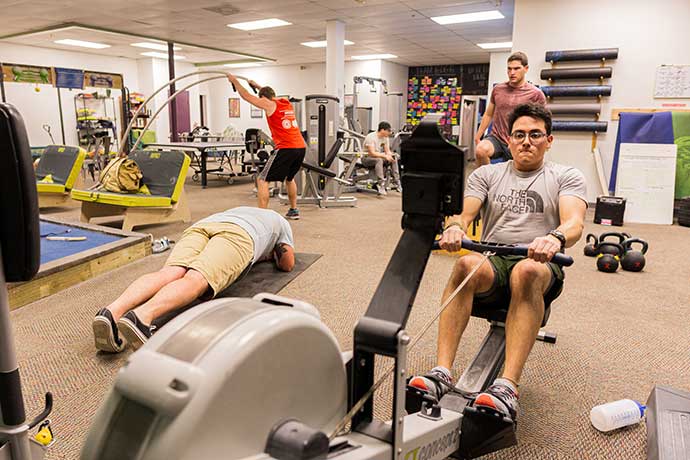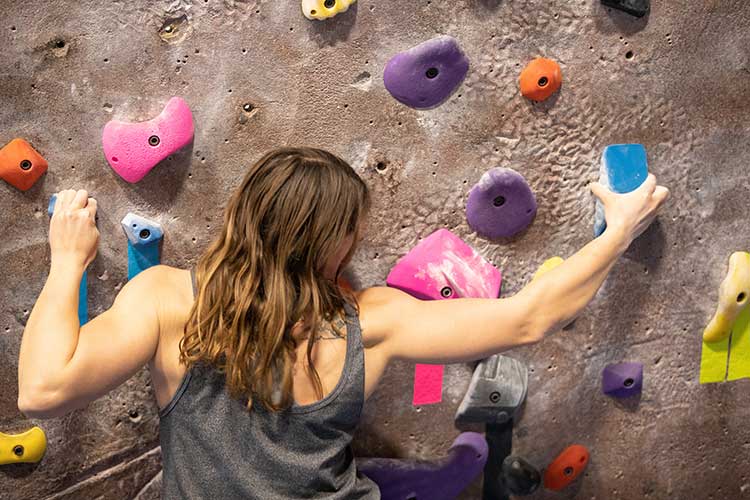 BOULDERING
These shorter walls sit on gymnastics pads so you can climb them with no partner and no rope. No experience required, but you can take our Bouldering Basics class for a more formal intro.
AUTOBELAYS
These devices take up the rope (aka "slack") as you climb, allowing you to scale routes without a partner. A special orientation is required to use the autobelays. Please see a Edge Rock Gym staff member to get one.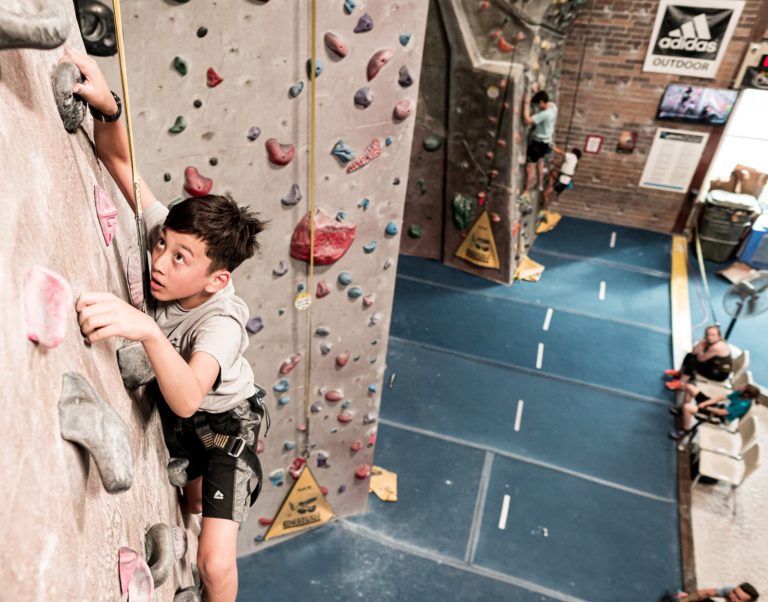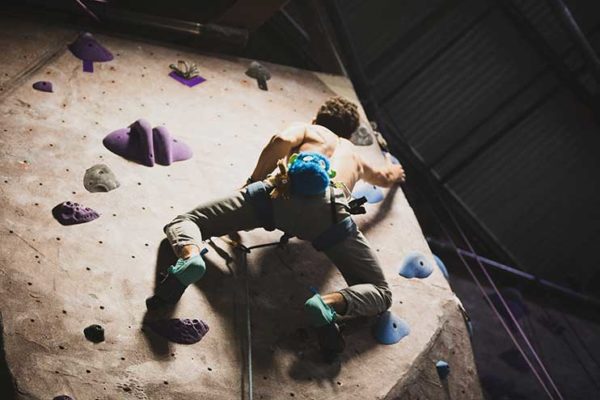 ROPED CLIMBING
Our roped walls are open to climbers who know how to belay (control the rope for a climber). Take a class or take a test (no appointment needed) to get belay certified at The Edge Rock Gym
CLASSES
Our seasoned instructors teach classes for every level.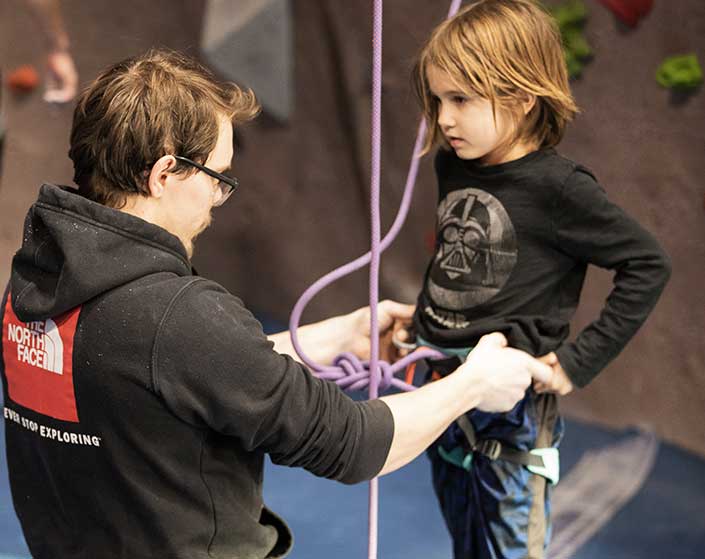 RENTALS DO NOT COME WITH MEMBERSHIPS
If you need to rent gear, you may either add-on another $18/mo. for monthly Harness, Shoes, and Chalk rental, or rent them each time you come. We feel it's best to have your own set of gear though! Which is why we have special member prices in the Pro-Shop.